New Chevy EV & Hybrid Cars and SUVs
Check out the Chevy hybrid and electric vehicles for sale near Toledo at Dave White Chevrolet
If you're in the market for something a bit more efficient than you're used to, you might want to look into a hybrid or electric vehicle. Luckily, the Chevrolet brand is on the cutting edge of the hybrid and electric market. And with our impressive array of Chevy hybrid and EVs for sale near Toledo at competitive prices, there's no better place to start your search than Dave White Chevrolet.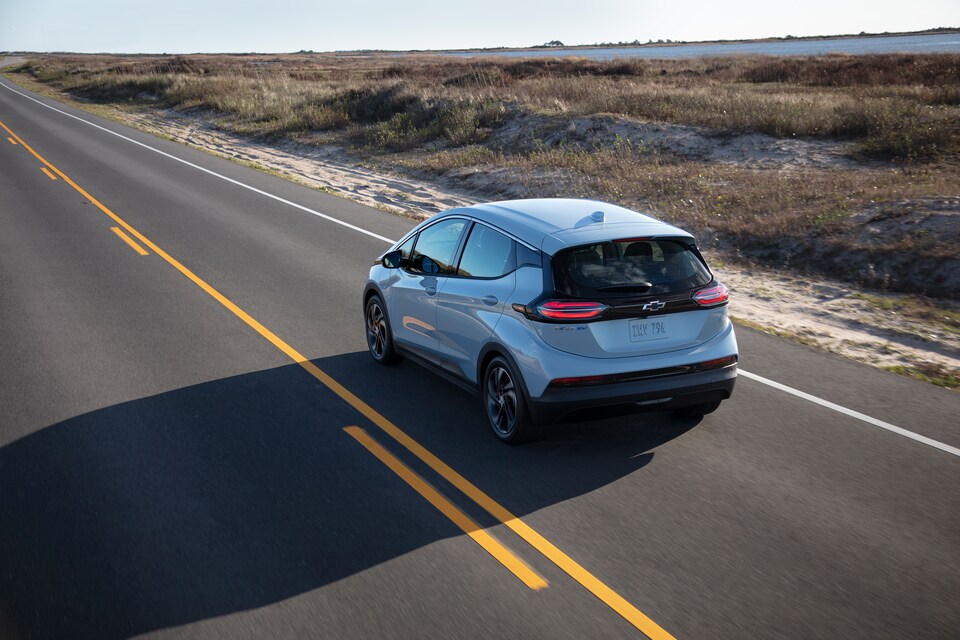 Why should you buy or lease a new Chevy hybrid or electric vehicle here at our dealership near Toledo?
One of the great things about buying a hybrid or electric vehicle is the fuel savings you'll enjoy. With a new Chevy hybrid, you'll outclass most conventionally powered cars on fuel economy returns. And if you spring for an electric vehicle, you can ditch the gas pump altogether and enjoy zero-emissions travel wherever you go.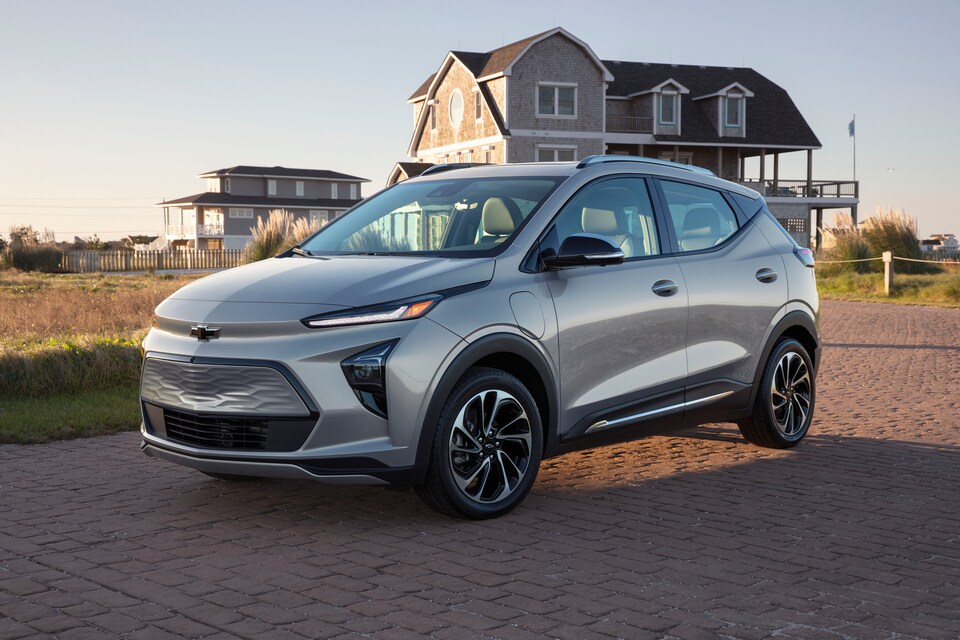 Explore the lineup of Chevy hybrid and electric vehicles available here in Sylvania at Dave White Chevrolet
Take a look at the array of Chevy hybrids and EVs available to you here at our showroom, and you're bound to find one that's perfect for your needs.
For example, the Chevy Bolt EV and Chevy Bolt EUV deliver up to 259 miles of all-electric range, making them great for zero-emissions road trips.
And while the Chevy Volt won't be a part of our new vehicle lineup anymore, you may still find this small EV in our used Chevy inventory from time to time, providing you with a cost-effective way to get around the greater Sylvania area. The same can be said of hybrid midsize sedans like the Chevy Malibu Hybrid.
Keep an eye out for future hybrid and electric models from Chevrolet
The Chevrolet Brand is always developing more hybrid and electric cars, and you can be sure to find them here at our dealership near Toledo. Chevy has even started to work on making a new electric Chevy Silverado so truck enthusiasts have something great to look forward to in the near future. If you're interested in checking availability of any future EV or hybrid vehicles, be sure to contact our Sylvania sales team so we can work with you to be one of the first Ohio shoppers to know about pre-order availability. Likewise, if you're looking to test drive a current Chevy EV feel free to come visit our showroom in Sylvania to get behind the wheel and see what all the excitement is about for yourself!