Brake Pad Replacement & Rotor Repair In Sylvania, OH
Brake Repairs and Service in Sylvania, OH
Find the Brake Service Help You Need at Dave White Chevrolet
As important as it is to have a car that can go, it's just as important to have one that can stop too. At Dave White Chevrolet, you'll find trained service center technicians who can help you ensure your vehicle has the working brakes it needs.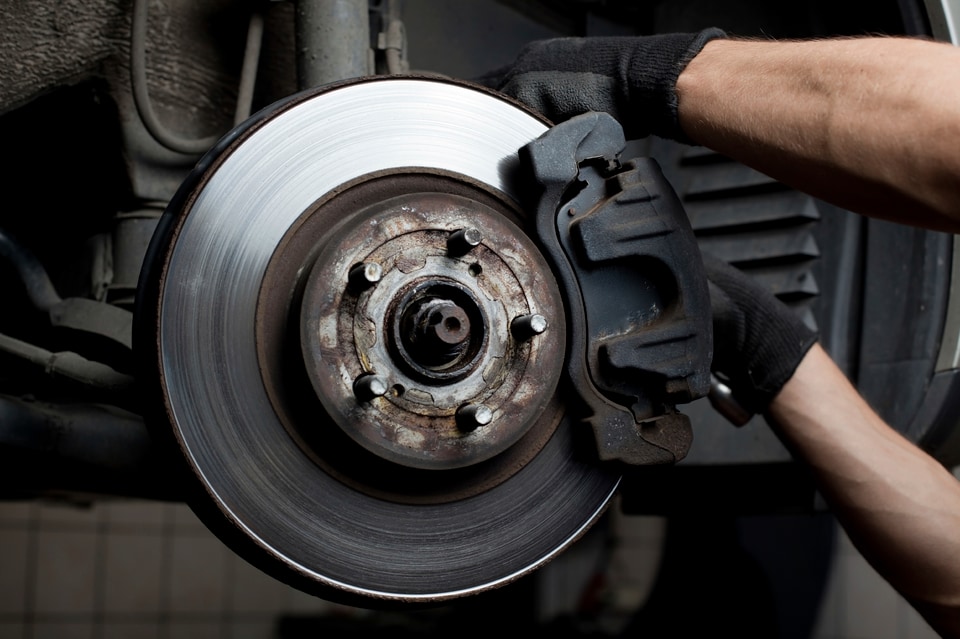 Why Choose Dave White Chevrolet for Your Brake Repairs?
When you visit the service center at our Sylvania, OH dealership, you'll find a staff of dedicated Chevrolet service technicians waiting to help you.
These professionals bring years of shared experience to work with them. They also have access to tools and resources that help them make the high-quality brake repairs you need.
This includes access to OEM-supplied brake parts. These parts come from the same manufacturers that build our Chevrolet cars. With their help, we can handle everything from brake pads and rotor replacements to brake fluid swaps and more.
When Should I Worry About my Vehicle's Brakes?
If you ever experience your brakes being less responsive than their usual, that's a sign of trouble. There are other indicators you can look for, however, if you suspect you might have a brake maintenance problem.
Your brake pedal feels spongy.
You have to push the pedal to the floor for your brakes to respond.
You hear grinding our bumping sounds when the brakes are in use.
You smell something burning when applying the brakes.
Responsive brakes are essential to your safety on the road. Even just a second's difference can transform a scary moment into a serious accident.
Schedule Your Brake Repair Service at Dave White Chevrolet Today
Are you a Toledo-area driver looking for brake service help? Reach out to the experts at Dave White Chevrolet in Sylvania, OH. We have solutions waiting for all your vehicle service needs. We'd be happy to arrange a convenient time for you to come in for your service.